It has been, well, forever since my last blog post outside of the book review realm. There's so much that has happened in my life, both good and bad, that I've let get in the way. I'm clearing out some space now to write about some of the topics I have bouncing around in my head. So, sit back and grab a cuppa.
This being disabled thing sucks. Yeah, I put on a happy face and forge ahead trying to get more from my body. But, it is hard and I'm not always in a good place mentally about it. That's called being human. I cannot quit or I'll lay down and die. I want to get back to as close to what I once was so bad. That one step forward, two steps back thing is real. I get discouraged and then give myself a mental swift kick in the ass. I put myself out there on Facebook so that folks will see how it is to be in my shoes or wheelchair. It's important for you not to ignore what's going on around you with folks like me. We are just like you, but instead of having a broken leg from which you will recover, we have a broken body from which we may not.
Green thumbs. I know some who have them, I'm just not one of them. Who else can kill an air plant? I mean, really, an air plant? Yep. Apparently, you need to mist it or something every now and again especially in low humidity. And, not one of a hundred succulent seeds that I planted sprouted. Not.A.Single.One. The peace lily that I saved from my mom's funeral? Well, after my husband's aunt repotted it for me it died. It's hard to kill a peace lily, but I did it. Actually, the cats kinda helped with that one. I like houseplants. Truly, I do.
Speaking of cats, ours will turn six this year. One in May and the other in August. How did our adorable little kittens get to be six so soon? They are just as playful as ever. Flash has that forever young kitteny face. He is such the scoundrel, always stealing things and hiding them. I have no idea where his stash is located. But, I'd really like my tongue scraper back. Tuffy is our chewer. We have had to put sleeves on our CPAP hoses because he chews holes in them otherwise. He chews electrical cords. How he hasn't been electrocuted is beyond me. They do bring us mountains of joy. Both love us and cuddle with us – on their own terms, of course.
A good number of you have been slammed with a very snowy winter, repeatedly. I understand how hard that must have been for you and your families. Believe it or not, I would have gladly traded with you. I'm not sure if Mother Nature knows it or not, but we got cheated out of a winter here. I know with my body being screwed up that I don't do well with the cold. But, I love it anyway. I miss the snow we had in Alaska. 70s & 80s in February is not normal. What little cold we did have gave me the opportunity to try out leggings for the first time. They are not for public consumption unless hidden under a skirt. At least, that is my humble opinion.
My husband has started a blog. Due to the wide variety of topics he is covering it has taken off rather well. I'm very happy for him. If you haven't read it take a quick look here: https://akbearsden.blogspot.com/ You can even subscribe and have it delivered straight to your email. I'm sure he'd love to hear your thoughts on his posts. In my opinion, he writes much better than I do. Oh, he does cover some controversial topics from time to time.
I spend most of my time reading books and writing reviews. Post apocalyptic and dystopian are my favorite genres. But, I do read others. I like conspiracies, political thrillers, old fashion detective stories, and black ops. Most of the novels I read are by self-published, indie authors. As much as I can I try to help promote their works. I also provide most of them feedback to help make a better product. That isn't always received very well. I've dropped a couple of authors for the hostility thrown back at me for pointing out glaring mistakes in their published works. I make plenty of grammatical and typographical mistakes myself. And, if someone points them out to me I try to go back and correct my work. I don't take it personally. I know my own limitations.
The one area I try to steer clear of as best I am able is specific political points. People get butthurt over that stuff. I have friends on both sides of the aisle and in the middle. My opinion is that – mine. For some odd reason though I have seen that folks get personal with one another instead of staying on topic and sticking to the facts or specific points to their beliefs. Name calling is what kids do in junior high. Adults should be able to engage in a debate that is above that. Nuff said.
Daylight Saving Time. Could we cut this crap out? Leave it at DST or standard time or somewhere in between. Pick something and leave it alone. DST is already eight months long. So, what's the point in changing? Adjusting the time like this has been shown to be counterproductive to the working populace and especially the school kids. The original idea may have been sound, but it's not needed now. Have you ever tried to convince a cat that his feeding time is now an hour different? There you go.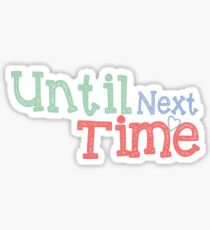 Well, I think I've bumped my gums enough for this go around anyway. I do hope you have enjoyed my rambling and can take something useful away from them. I'd love to hear from you. Please feel free to leave a comment. I'll be sure to respond in kind. Take care.
Cheers, Cheryl aka Chessy